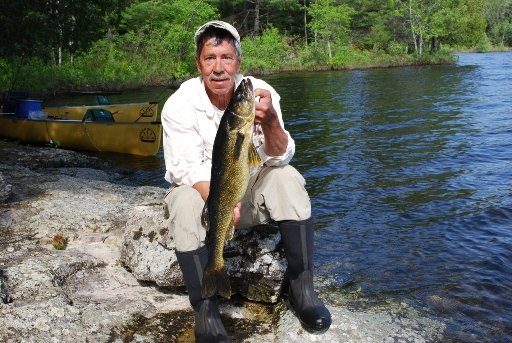 Welcome to Ely Outdoors Company and the beautiful BWCAW and Superior National Forest! Come join us on exploring glacier carved lakes, old growth forests, Indian Pictographs, and much more on an exciting guided canoe trip. We will customize a half-day, full-day, or an overnight adventure to match your expectations and ensure that the trip is exactly the way you want it. Be sure to bring your camera to capture all the great sights in the wilderness!
The Boundary Waters offers thousands of navigable waterways to explore and seek out all the wonders of the wilderness. This area is home to eagles, moose, whitetail deer, otters, and of course, loons. There are too many animals to name that call the BWCAW home.
Besides the plentiful wildlife, crystal clear lakes, roaring waterfalls, and winding rivers are all sights that help define the BWCAW. Indian pictographs, painted throughout the wilderness, tell stories of the ancient indian travel routes. Mix in the glacier carved landscapes and the boreal forests filled with blueberries and you have a recipe for an unbelievable vacation.
Areas of Interest - The Boundary Waters Cane Area Wilderness - Indian Pictographs - Paddling/Portaging Techniques - Fishing - Camping Instruction - Wildlife and Scenery
---
Gui

ded

Day Trips

can give you a taste of the BWCAW and all it has to offer. If you have limited time available or you are not sure if an overnight camping trip is for you, then simply start out by experiencing a day paddle trip!
Overnight Guiding Trips are designed exactly to your specifications. An experienced guide can greatly enhance your camping trip into the Boundary Waters. Along with putting you on some of the best fishing lakes in the country, the guide assists with the navigation, cooking and cleaning, portaging, and safe camping procedures.
---
To learn more about the rules and regulations of the BWCAW please view the United States Forest Service Website.